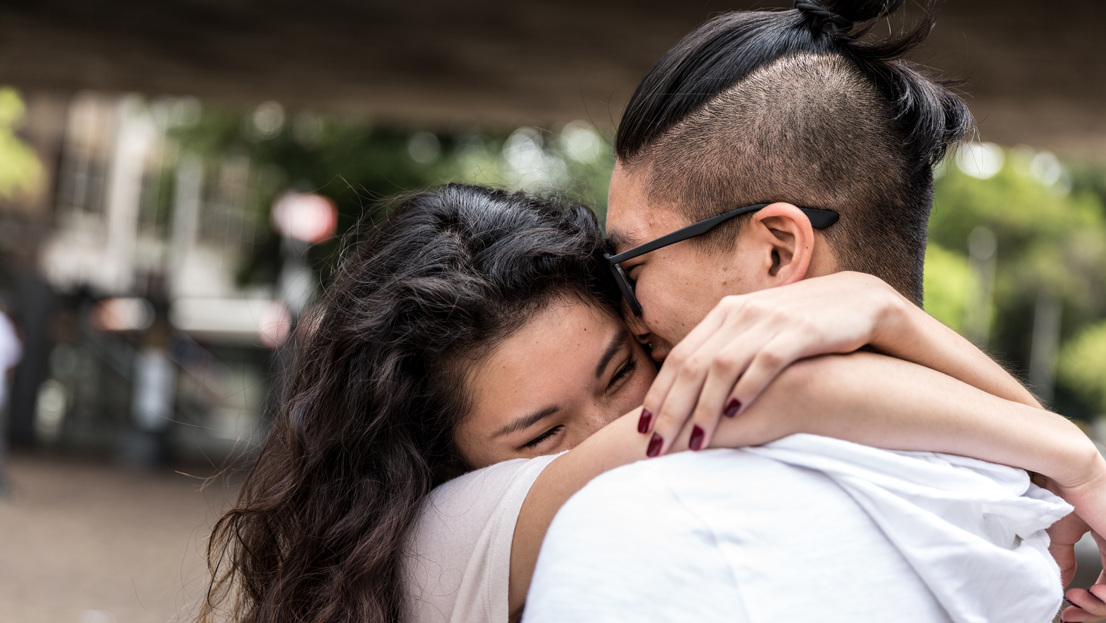 Couples Counseling
Relationships can be hard. When you're experiencing challenges with a partner, it can be helpful to talk things through with someone who's not there to take sides but to help you reach resolution. 
A couples counselor is experienced in helping couples communicate their needs and perspectives through constructive dialogue. They can help you determine what you want to achieve in counseling, then work with you to reach that outcome – helping you build a healthier relationship in the process.* 
Couples counseling is not right for every relationship and is available at CAPS on a limited basis. You and your partner may benefit from couples counseling if: 
You are having difficulty communicating with each

other

(about money, sex, spending free time together, family, expectations for each other, etc.)

 

You want to build or rebuild trust in your relationship

 

You are having difficulty sharing your emotions or needs with your partner

 

You are going through a significant transition in your relationships (e.g., switching to a long-distance relationship)

 

You are feeling distant or lonely in your relationship

 

You experience increasing conflict or fighting when trying to resolve issues

 

One of you is dealing with something that is impacting the relationship (like a health issue, anxiety/depression, substance use issues).

 
Please note that this is not a comprehensive list, and that even if your concern/situation is listed above, the mental health professional doing your intake may recommend a different form of counseling. 
*Couples counseling is only available if both partners are currently enrolled at WSU Pullman. 
---
What to Expect
Couples sessions typically last 50 minutes. Both partners meet with a counselor to discuss relationship concerns, and the counselor helps the couple try to work toward their goals or improve their relationship. 
Start Couples Counseling
In order to be eligible for couples counseling at CAPS, both you and your partner need to be currently enrolled students at WSU Pullman and have paid the Student Health Fee. Also, please note that you may receive individual or couples counseling at CAPS, but you can't receive both at the same time.  
To start the process, please call CAPS at 509-335-4511 and let them know you are interested in couples counseling and provide your schedule of availability. If a couples counselor is available, they will contact you and your partner to schedule individual intakes for couples counseling.  
Each partner will meet individually with a counselor for a screening interview that allows the counselor to determine what services are the best fit for your needs as a couple. After the screening interviews, the counselor will let the couple know if they will be scheduled for couples counseling or referred to another type of service. 
Please note that couples counseling services may be limited depending on counselor availability. If a couples counselor is not available at CAPS, a counselor will send you information about community referrals for couples counseling. 
Resume Couples Counseling
If you've previously had couples counseling appointments with your partner and you are both still currently enrolled WSU Pullman students, you can call 509-335-4511 to see if your counselor has availability for resuming couples counseling. If the counselor is not available, or if it is a new academic year, you may be asked to complete the individual intake appointments again.  
If you've had couples counseling with a previous partner and would like counseling with a new partner, you will need to complete the individual intake process again. Please call 509-335-4511 to see if there is current availability for couples counseling