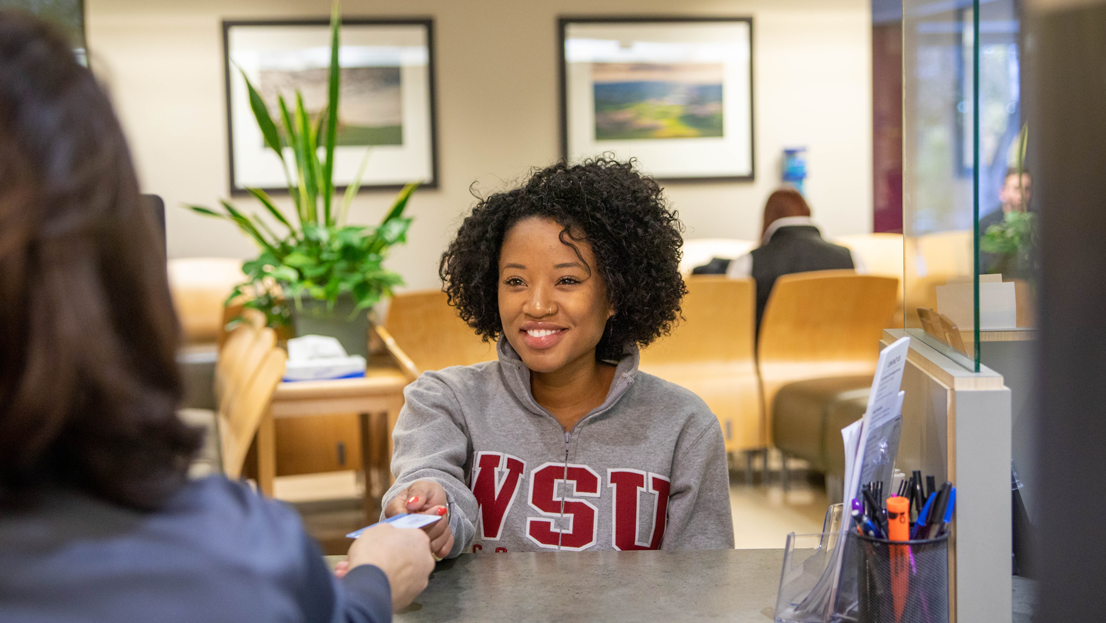 Medical Services
When you're not feeling your best, you can't do your best – in the classroom or outside it. The Medical Clinic at Cougar Health Services is here to help you feel better so you can get back to learning, leading, and growing. 
As an Accreditation Association for Ambulatory Health Care (AAAHC) accredited facility, we offer comprehensive services for preventative, on-going, and acute health needs. Our board-certified providers care for more than 10,000 Cougs each year in a variety of specialties, from sports medicine to gynecology to mental health.  
Just like your medical clinic at home, the Medical Clinic at CHS offers the full spectrum of primary care services. We have fully licensed primary care providers, nurses, medical assistants, and support staff. CHS also offers a full-service pharmacy and vision clinic, and we contract with lab and X-ray services to provide a robust care experience that can meet your concerns and needs – all right on campus. 
If you feel sick, have an injury, need help with an ongoing issue, or just want to talk with someone about your health, we're here to help! 
Today's Hours
Medical Clinic | Pharmacy
9:00 AM - 5:00 PM
Quick Links
Medical Services Available at CHS
Connect with one of our licensed providers as your first point of contact for ongoing, preventative care. 
Our Primary Care Providers include board certified physicians, nationally certified physician assistants, and nurse practitioners who are all licensed by the state of Washington Department of Health. Each provider is part of a larger team that also includes registered nurses, medical assistants, and support staff.
A full-service pharmacy including over-the-counter medications conveniently located on campus. 
We can help fill, refill, and transfer prescriptions and also have safe methods for prescriptions disposal. 
Comprehensive eye exams
Glasses & Sunglasses
Computer Eyewear
Contact Lenses & Fittings
Emergency same-day appointments for conditions such as red eye, flashes of light, floaters, and injuries to the eyes/face
Treatment for eye conditions such as dry eye, allergies, diabetes, glaucoma, and macular degeneration
Pre- and post-op Lasik care
Care of chronic medical conditions 
Gynecological and sexual health services 
Immunizations  
Internal medicine 
Laboratory and X-ray services 
LGBTQ+ care 
Mental Health Care
Nutrition Counseling
Otolaryngology (ear, nose, and throat) 

Preventative care, including annual physical examinations

 

Sports medicine and orthopedics

 

Sports physicals, pre-ROTC physicals

 
STI/STD testing 
Travel clinic